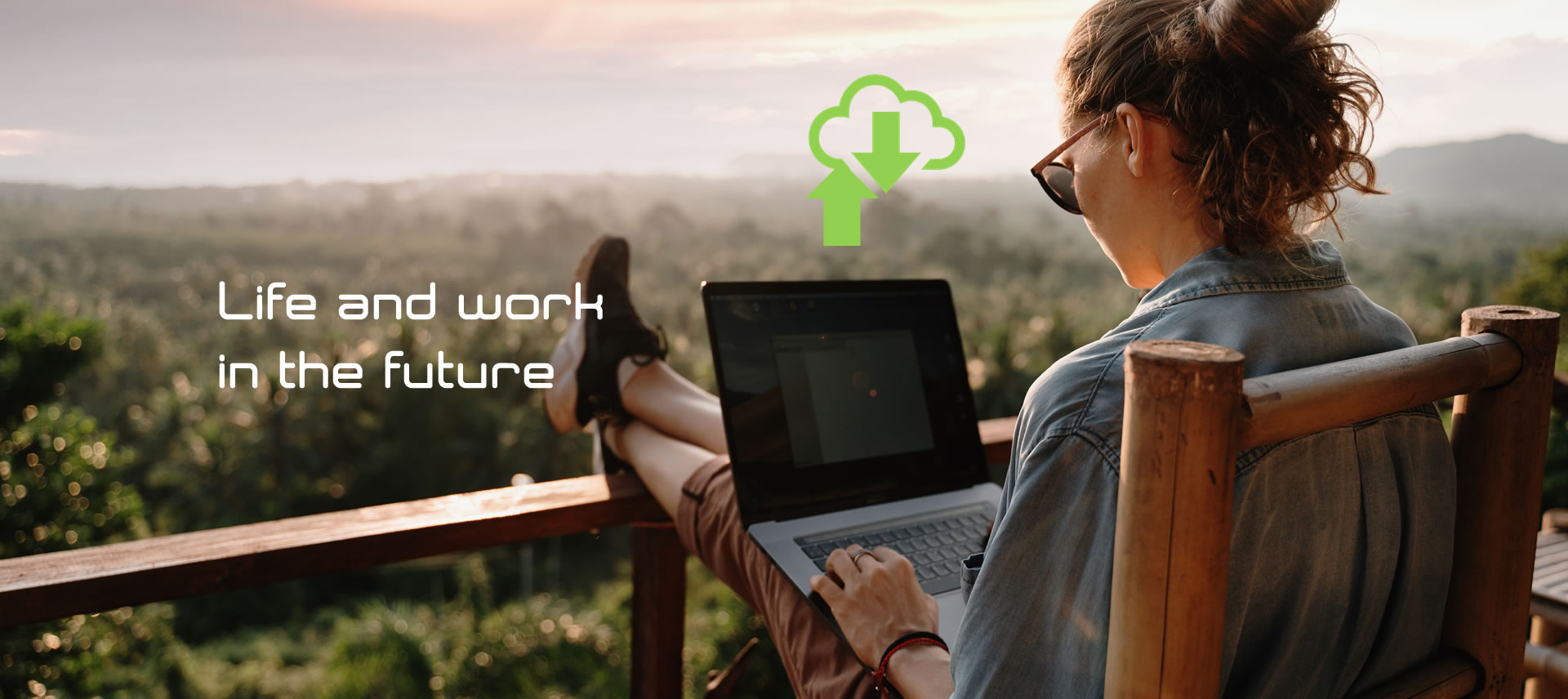 How will we live and work in the future? Do we work at all?  Who will pay for our livelihood? Who pays taxes? How will we define a fulfilled and happy life in the future?
AI, opportunities and risks
What influence will the AI have in the future? Will it take over our work in the first step and later claim our place in the world? Would that be sensible and desirable? Can we (still) influence it? What is the role of bio/genetic and nanotechnology?
What is our idea of a new, perfect world? How can we imagine a future society? What values do we want to align the new world with? How do we want to live? In short: What is our vision of a new world and how can the new technologies contribute to it? Today, in 10 years and in 50 years? It is already happening, in niches, all over the world… are you ready for the world of tomorrow?
What is likely to happen?
We can still determine what should become a desirable reality and what needs to be controlled. A convenient »keep on going« is not an option. Which models are currently being discussed and which combinations are possible? How can all this be financed? Let us actively set the standards for a new world.
Even if we can classify some things as unlikely in the foreseeable future, we cannot rule out anything and thus should be prepared for everything while it is still possible. We support you as a source of inspiration in strategy development and in the concrete implementation. 
Keynote Lectures | Workshops | Strategy | Planning | Implementation
Set Impulses
If man does not think about what lies in the distant future, he will regret it in the near future.
(Confucius)
Identify Opportunities
The future belongs to those who recognize the possibilities before they become obvious.
(Oscar Wilde)
Evaluate Probabilities
Don't believe everything you think.
(Haemin Sunim)
Develop Strategies
It is not a matter of predicting the future, but of being prepared for the future.
(Pericles)
Implement, Integrate
First do the necessary, then the possible, and suddenly you do the impossible.
(Francis of Assisi)
Next Level
Logic takes you from A to B. Your imagination will take you anywhere​.
(Albert Einstein)